World War II
The European Theatre™
General

Three Educational Books and Interactive Software

Board Game (Incendia)
Program started in June 2011. Program Lead and Writer - Michael Coronel, Jr.

The Second World War engulfed the world in the largest conflict in history. It took place on every continent, involved every major power, and had a profound effect on the world we live in today. Fought mainly in Europe, North Africa, Asia, and the Pacific, this war defined an entire generation through sacrifice and hardship. Many have dubbed this generation that fought the war as the "Greatest Generation" that ever lived.

Our program will concentrate on the European conflict, examining the causes, famous battles, and campaigns. We discuss many of the factors involved (such as leadership personality) and the overall scope of the conflict.

Main Program Interface Completed

First Book (From Vienna to Sarajevo) Completed

Incendia - World On Fire game board being tested

Two Additional Books In Writing Stage
First Part Book Released
October 2012

Second Book Release
Spring/Summer 2016

Third Book and Full Program Software
Spring 2017

I
S.P.Q.R (From Republic to Empire)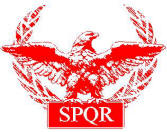 General Educational Book and Software
Program Lead - Michael Coronel, Jr.

This program will cover 300 of the most significant years in the History of Rome. The 150 years before and after the establishment of the position of Caesar (150 BC through 150 AD) saw a Rome filled with corruption, persecution, and murder. And yet, Christianity thrived! Most of the emperors before 150 AD did not die a natural death and served for only a short time. Our program will go over Rome's transition from an aristocratic Republic to an Empire under the Caesars. This transformation is one of the great dramas of history and is the most important era in the history of Rome. We will look at the great heroes and villains of this time period and the birth and growth of the Historic Christian Church.

Planning Stage
Fall 2017